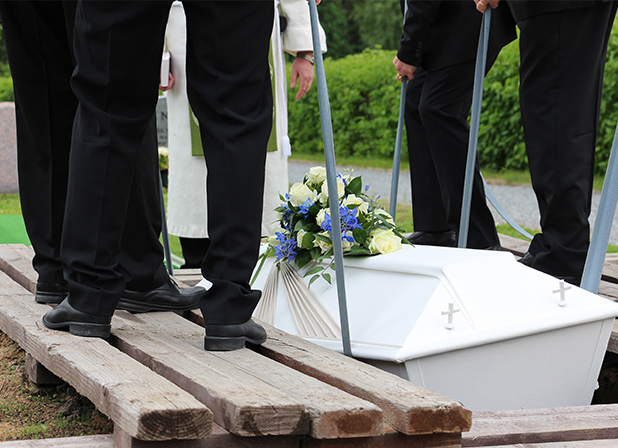 CHRISTIAN FUNERALS
Every type of religion has its own way to witness the transition of their beloved one from the mundane world to other. And when it comes to the Christian funeral services, the friendly and emphatic team of funeral directors of Blacktown Funeral Services help commemorate the departed love with complete compliance of all Christian denominations. Our professional and experienced funeral directors are motivated by the Christian values of love, kindness, humility, patience and compassion- so with the same dedication we carry the Christian funeral service.
Here at Blacktown Funeral Services, we are empathetic to the deceased and the family and let them allow to take time of grieve while we take care of every necessity of the funeral. Being a compassionate funeral service provider, we know the exact procedure of Christian funeral that helps the deceased to ascension to the Lord with Hymns and prayers in the presence of a priest. In many Christian rituals, the body is either being buried or cremated. No matter whicWith our profound knowledge and experience coupled with every Christian ethos, we know that Christian and that of Catholic funerals are to some extent same- while the Catholic has more organized rituals.
However, for Catholic funerals we arrange three funerary steps namely, the Vigil of Prayer, the Funeral Liturgy and the Burial. And we also serve required funerary items such as Crucifix, open Bible or a pall. We are dedicated to support you at the time of your loved one's loss. So, if you feel to honour your deceased love with a dignified and meaningful funeral service then please feel free to contact us.