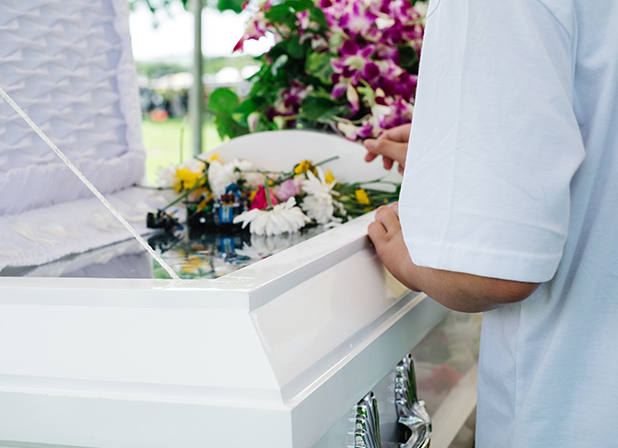 FUNERAL PLANNING
Being departed from the mundane life is not the end of life-cycle rather it is a phase where people enter to stay closer, to love more and to protect from every side to their loved ones. But ultimately when our beloved finally bids us adieu, no consolation feels their emptiness in our life. Hence, funeral remains as the only way through which we can commemorate the journey of the soul to the heaven. At Academy Funeral Services, our dedicated funeral directors help emancipate the soulto God by preparing agraciousfuneral planning.
We understand that when the beloved passes away, the family gets too weighed down with the sorrows to do the funeral proceedings properly. And here we step in with the benevolent troupe offuneral directors to make a coherent funeral ceremony with your beliefs and rituals.
Once you come to us, you will be comforted to know that the funerary customs of your departed love will be arranged in the exact way you want. We will let you engrossed in the down memory lane and recall those days you spent with the deceased love, while we can arrange the entire ceremony without disturbing you.
We are also responsible of repatriation. Itmeans if you wish to transfer your loved one's remaining to his/her origin,we can also arrange the domestic and international repatriation for you.
How we do the funeral planning?
Our dedicated funeral specialist will come to you immediately and will jot down the necessary details of the nursing home/ hospital and the coroner to get the medical certificate and permit.
We will arrange a transportation of the deceased from the death location to the funeral home.
Help you to get the legitimate documents.
We will help you choose the right funerary arrangements such as religious needs, clergy, clothing, interment, music, flower, coffin or casket, photos, card etc.
We will provide transportation to the near and dear ones if needed.
In an emotionally difficultphase, if you need help making a respectful funeral planning then please call us. We will be happy to hear from you and to be beside you.